Useful content should be at the core of your marketing
Traditional marketing is becoming less and less effective by the minute; as a forward-thinking marketer, you know there has to be a better way.
Enter Content Marketing.
"Content marketing is a strategic marketing approach focused on creating and distributing valuable, relevant, and consistent content to attract and retain a clearly defined audience — and, ultimately, to drive profitable customer action."
Instead of pitching your products or services, you are providing truly relevant and useful content to your prospects and customers to help them solve their issues.
Source: Content Marketing Institute
Creating Blog posts is certainly one part of Content Marketing. When thinking about blog posts, you need to return to your Buyer Personas and create content that will engage them and position you as a thought leader in your industry.

HubSpot has some useful tips on Types of Blog Posts to Write:
How-to

- Posts that teach readers how to do something; these typically perform very well in organic search if they align with long-tail search terms.
List Posts

- Curated examples that can be informative, and thus also rather search-friendly, or simply entertaining.
Thought Leadership

- Posts that explain fundamental shifts in an industry, or ask the reader to rethink convention wisdom.
Newsjacks

- Timely content that either reports on industry news, or finds unexpected tie-ins with popular news items.
Infographics/SlideShares

- Blog posts that primarily use visual content to tell a story.
A major component of Content Marketing are Content Offers. Content Offers can be:
Ebooks

- An incredibly popular format; typically presented as a PDF and redeemed behind a form.
Research Reports

- Often presented as a gated PDF, or an ungated microsite.
Webinars

- Though time-intensive, webinars may feature a guest speaker who brings his or her own audience, which can help broaden the top of the funnel. Recorded versions of webinars can live behind

a landing page

to extend their lifespan.
Tools & Templates

- Because they're extremely utilitarian in nature, tools and templates often prove to be incredible for long-term lead generation despite the upfront resource investment required.

You can also create Visual Content Offers:

Infographics

- These can be embedded in blog posts, and shared on social media.
SlideShares

- Some social media managers focus a lot of energy on SlideShare as a channel, and create content exclusively for it.
Video

- Whether for YouTube or a blog post embed, short videos for the sake of entertainment or education can help you diversify your content portfolio and improve your SEO.
Once you create valuable content for your ideal customer it needs to be distributed across all relevant channels.
Remember that Buyer Persona thing.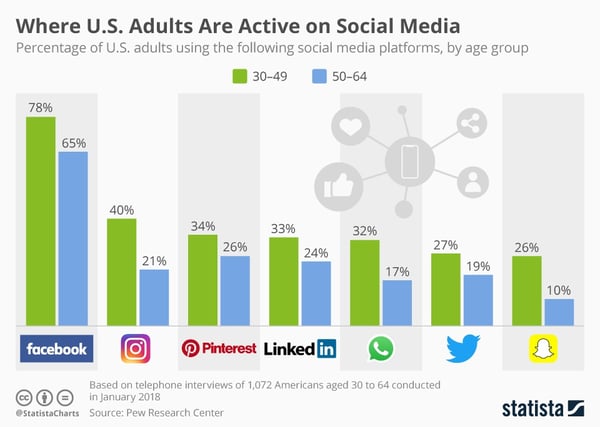 We are here to help.
Analytics That Profit is a HubSpot Certified Agency Partner and a certified Growth-Driven Design Agency. Our staff is certified in HubSpot Marketing Software, Content Marketing, Email Marketing, Contextual Marketing, HubSpot Sales Software, Delivering Client Success and Growth-Driven Design. We also are certified by Google for Google Analytics and AdWords.

Visit our HubSpot Partner page for more details.