One of the most common questions people have is how to drive more free traffic to their websites. It makes sense; visitors are the lifeblood that sites need for growth. Generating free website traffic can be challenging, but several strategies can help. Let's discuss some of these approaches.
Claim Your Google Business Profile
As a small business owner, your Google Business profile is among the best free marketing tools at your disposal. By setting up and claiming your profile for a few minutes, you can ensure that potential customers can find your business online and get the most accurate information about your products and services.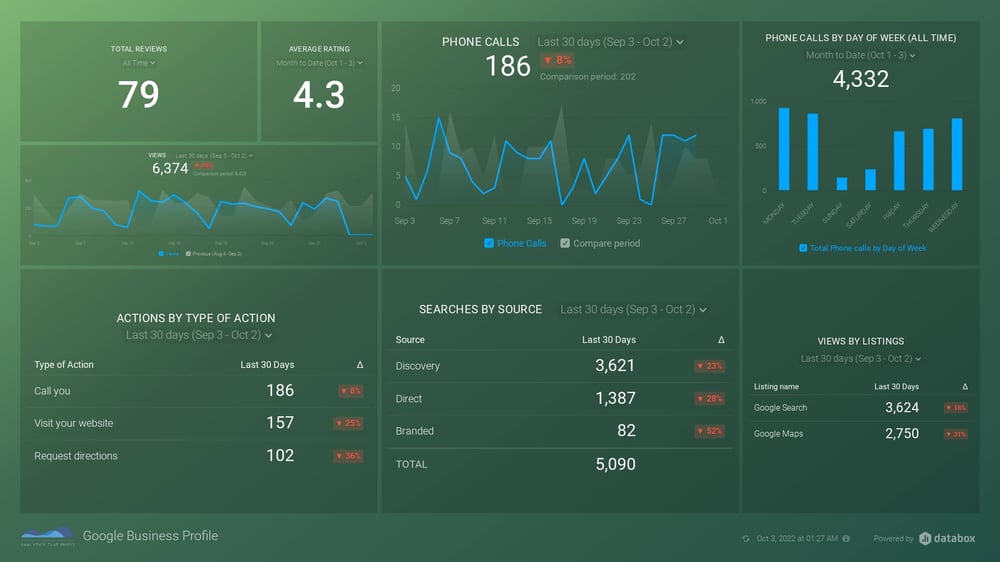 Additionally, claiming your profile gives you access to valuable insights about how people find and interact with your business. With this data, business owners get empowered to make informed decisions about where to invest their marketing efforts for the greatest return.
Know Your Audience Or Target Market
Business owners should know their ideal customer persona, audience, or target market. By understanding who your customer is, what they need and want, and how they think, feel and behave, you can create marketing messages and strategies that resonate with them.
Is your marketing connecting with your ideal customer?
Maybe it's not your product but your messaging.
Buyer Personas help you connect with your customers.
Segmenting your ideal customer into specific buyer personas takes your marketing to a whole new level!
It's important to establish buyer personas for your business so you can segment your audience and create stronger marketing campaigns. But how do you start researching and creating these personas from scratch?
Get You Free Buyer Persona Ebook
Doing so will help you to attract more of the right kind of customers to your business and convert them into buyers. It's also important to understand your customer persona to segment your customer base and create targeted marketing campaigns.
Optimize Your Website For Your Customer Journey First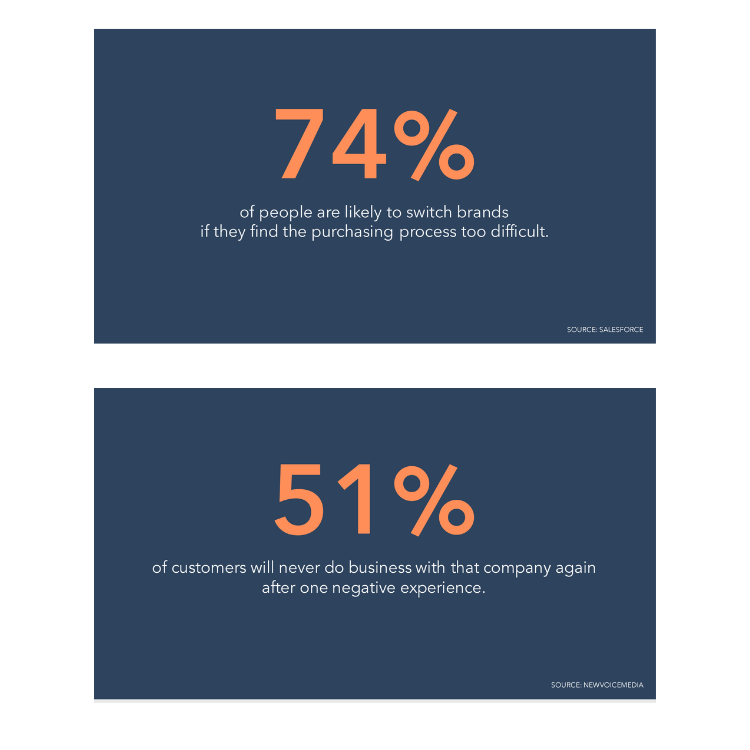 Many businesses today say their number one priority is to please customers. Although this sounds good, most companies are not even aware of how a customer interacts with their business and what pain points they have when accessing services. This leads to a gap in understanding the typical customer for a business and what their experience is like. Businesses need to understand customers' needs in addition to each point of interaction they have with their company. This is why customer journey maps are vital for companies to understand and incorporate throughout their operations.
What is a customer journey map?
A customer journey map is a visual representation of each engagement a customer has with your business. With a customer journey map, businesses can have a storyline of how a customer interacts with their business from beginning to end. This allows you to place yourself in the mind of a customer and see what the lifecycle is for the average customer of your business.
Are you answering your customers question or are you making them work to find answers? We really like to see FAQ's- Frequently Asked Questions prominently displayed on websites. Just ask Sales & Customer Service what questions they are asked everyday and you will know what to include on your FAQ section.
Do not make your customers work to find information!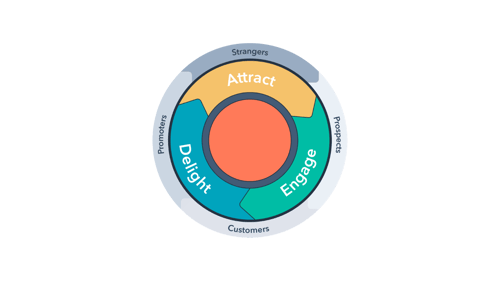 Think of your marketing as a flywheel as seen above. Satisfied customers will provide you with new customers by sharing their experiences on social media and by word of mouth! Simply put, don't forget to market to your existing customers. They will share your content and this will drive more traffic to your website for free.
As an ongoing process, SEO, or search engine optimization, improves website visibility and ranking in SERPs. By taking time to optimize their website for relevant keywords and phrases, businesses can attract free website traffic from people specifically searching for their products or services.
In addition to generating organic traffic, SEO can also help improve click-through and conversion rates. As a result, businesses that invest in SEO can see a significant return on their investment over time. While there is no one-size-fits-all magic formula for success, there are a few key elements that all successful SEO campaigns have in common.
These include thoroughly researched keywords, compelling and relevant content, and high-quality backlinks. By taking the time to implement these elements on their website, businesses can give themselves a significant advantage in search engine rankings.
Not sure if your website is up to speed with SEO. Find out what Google thinks about your website with a Technical SEO Audit.
Utilize Social Media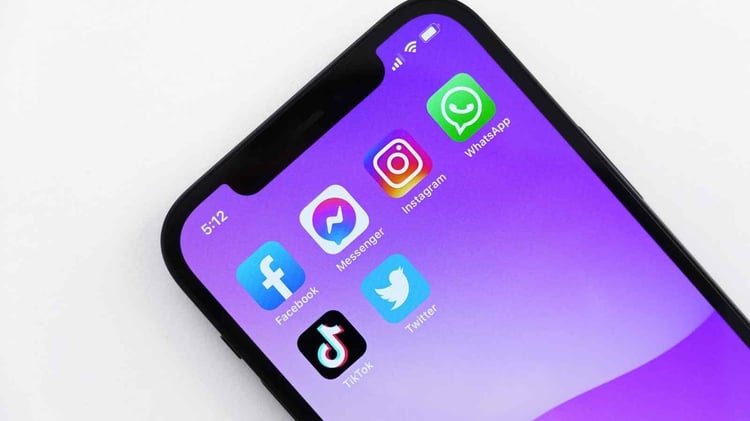 Business owners can utilize social media platforms to generate free website traffic by sharing links to website content or landing pages. As you might imagine, it is a fantastic way to get traffic to your site and promote your content to a broader audience. Additionally, business owners can use social media platforms to connect with other web users and build relationships.
The added exposure on social platforms can lead to more people discovering your website and potentially becoming regular visitors or even customers.
6 Effective Methods to Driving More Traffic to Your Website for Free
Submit Your Website to Search Engines & Google My Business

Invest in Relevant Link & Resource Building

Participate in Communities Within Your Niche

Leverage the Power of Social Media

Create and Optimize Content with SEO


No budget for marketing? Learn six free methods to start driving more organic traffic to your website and gain more qualified leads.


If you're running a website and want to get more free organic traffic, there are some simple techniques you can use. From optimizing your content on search engines to sharing it online, discover six free methods of increasing your website traffic and drawing in more qualified leads.



Submit Your Website to Search Engines & Google My Business


It's important to make sure search engines are aware of your website. You can manually submit your website URL to popular search engines like Google, Yahoo and Bing for free. You should also make sure that your business is listed in Google My Business, so it appears on local searches as well as when people look for services or businesses near them.



Invest in Relevant Link & Resource Building


Link building is an important part of SEO and gaining more organic traffic. To help search engine crawlers understand the structure of your website, consider creating inbound links from other relevant websites, articles, and directories. Links are a strong signal for search engines, so make sure you're investing time into researching quality spots to link back to your website.



Participate in Communities Within Your Niche




Participating in relevant online groups within your industry is a great way to generate more web traffic. Join relevant discussions, answer questions and make sure your website link is included in your profile. This not only helps you to showcase your knowledge and experience but it can also build your reputation as an expert in the field. As more people become familiar with who you are, they are more likely to check out what other content or services you provide on your website.





Leverage the Power of Social Media


By leveraging various social media platforms, like Facebook, Instagram, LinkedIn and Twitter, you can drive more organic traffic to your website. Create interesting and shareable content that is relevant to the products or services you offer. Encourage people to share and retweet posts in order to get broader visibility. Additionally, use hashtag campaigns that are linked to relevant topics with a link back to your website or blog. This will help draw attention and engagement from people who are looking for information on those particular topics and encourage them to explore more of your content which could eventually lead to conversions.



Create and Optimize Content with SEO


Content optimization through Search Engine Optimization (SEO) is one of the most effective and cost-efficient methods for driving more organic traffic to your website. It involves creating content that is focused on specific keyword phrases that people use in search engines to find a certain product or service. This content should be optimized with specific keywords, strategically placed throughout the text, and formatted properly for the search engine algorithms. For example, you can create unique headlines and meta descriptions that are both catchy and contain relevant keywords. Additionally, if you're optimizing videos and images, make sure they include clear titles and descriptions as well.


Make Your Move!
Whether your business needs to build brand awareness or the buzz surrounding a new product or service, we hope you'll use these ways to generate lucrative, free traffic to your website. If you could use professional help, reach out to the experts at Analytics That Profit to start the conversation today.
5 Tips For Using Twitter For Small Business Marketing
Previous Post
Why ISO Certified Manufacturers Should Have a Customer Journey Map
Next Post