We have heard it many times: "Google AdWords does not work! We are not seeing any ROI."
In a perfect world, Google AdWords is a funnel you just turn on and everybody starts buying from you. Well it is not a perfect world and it is not that simple. We have seen success with Google AdWords for some of our clients. We are typically brought in after Google AdWords is setup and we see the reasons they are not seeing ROI.
5 Reasons Your Google AdWords Are Not Generating Revenue and How To Fix Them
Reason #1- Google AdWords is not connected to Google Analytics.
This fundamental setup is often overlooked. Why is this important?
The data provided by Google Analytics is very informative about user experience which affects your quality score with Google AdWords. You need to know about the visitor experience on the page. Setup a goal in Google Analytics to see if they filled out a form or another conversion metric. Did they start the conversion funnel and then quit part way through? Maybe the process is too complicated. Google analytics will provide you with this information.

If you are seeing a high Bounce Rate and visitors are NOT converting, this is indicative of a poor user experience. Either the page did not make sense after they clicked the ad (Ad content did not match page content) or the page was too hard to navigate.

You can't fix these problems if you don't know they exist. This is the value of connecting Google AdWords and Google Analytics.
Click Here to see how to connect Google Analytics and AdWords.
Reason #2- Google AdWords is connected to Google Analytics, but the data is not reviewed frequently.
Google Analytics provides you with data on how your keywords are performing.

You can also see how landing pages are performing.

You can drill down and look at specific landing pages that are not converting and make changes to improve the user experience.
Google AdWords will actually provide opportunities for improvement.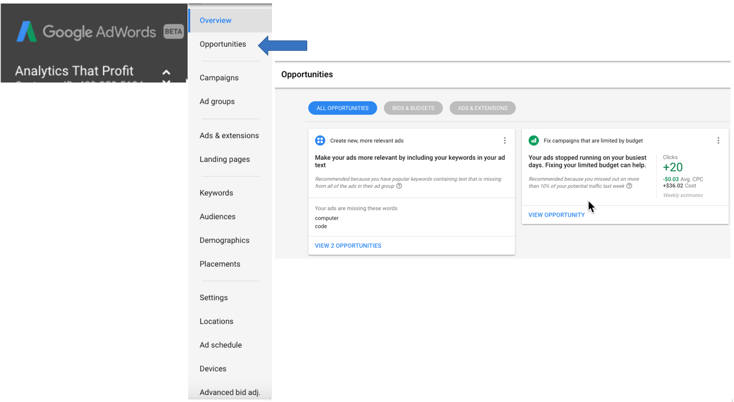 I don't know about you, but I like it when the work is done for me. Google uses machine learning to make predictive guesses on what will improve your click through rates and these are provided to you as opportunities. Machine Learning is not always perfect, but that is much better than just guessing on what to do.
Reason #3- Ignoring the Quality Score in Google AdWords.

What exactly is a Quality Score?
Quality Score is an estimate of the quality of your ads, keywords, and landing pages. Higher quality ads can lead to lower prices and better ad positions.
You can see your Quality Score (Quality Score is reported on a 1-10 scale and its components (expected click through rate, ad relevance, and landing page experience) in your keywords' "Status" column.
The more relevant your ads and landing pages are to the user, the more likely it is that you'll see higher Quality Scores.
Quality Score is an aggregated estimate of your overall performance in ad auctions, and is

not used at auction time to determine Ad Rank.

Because we believe that better ads are a good thing for everyone, the AdWords system is set up to identify and reward quality ads. High-quality ads can give you a higher Ad Rank and lead to other potential benefits, including:

Lower costs-per-click
Better ad positions
Eligibility for ad extensions and other ad formats
Check out this article from Google for additional information on how to improve your quality score.
Reason #4- Running Ads When Nobody Sees Them.
If you are wanting visitors to talk with staff to place a phone order, does it make any sense to run ads when the office is closed? Google AdWords will tell you when your ads are running and when people are clicking them.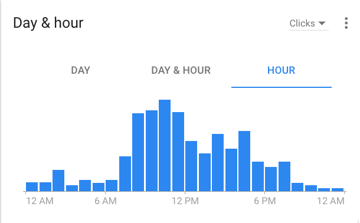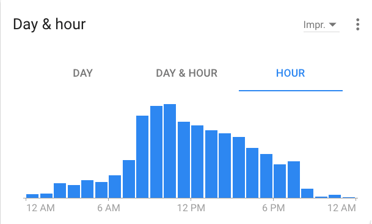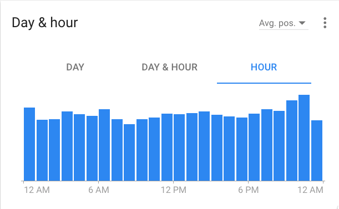 Look for trends! Adjust your ad schedule to match the best conversion rates. If your best conversion time is Friday at midnight then you should focus on Friday at midnight. You may even consider increasing your budget for prime conversion time. Also look at your average position. Average Position of 1-3 is where you want to be. If you see a position above 10, then it is time to reevaluate the ad strategy including content and keywords.
Reason #5- Not Using The Free Tools In Google AdWords.
There are 2 tools you need to use in Google AdWords: Ad Preview and Diagnosis & Keyword Planner.
Look for the 🔧 in the upper right corner in Google AdWords.

Click the wrench 🔧 and you will see this:

Click Keyword Planner. It is as simple as it sounds and instructions are provided.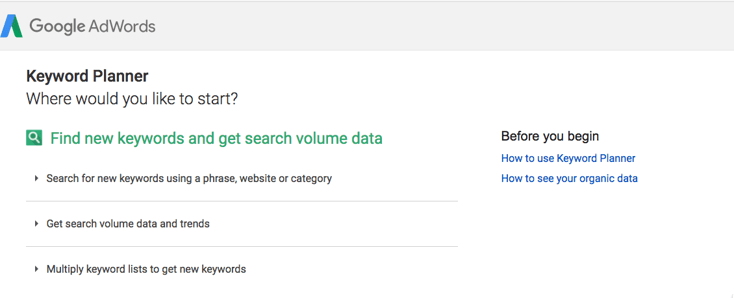 You can gain useful information based on geographical targeting, language and date ranges.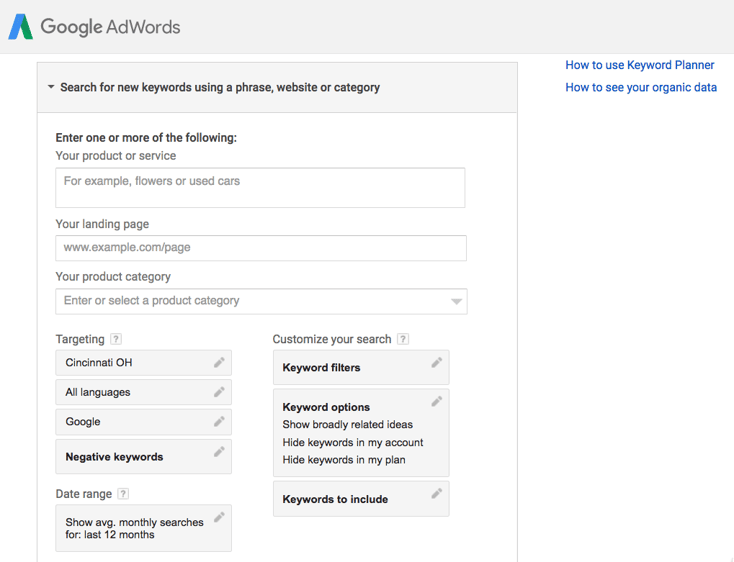 Clicking Ad Preview & Diagnosis will show this:


Type in a keyword or phrase to see what Google is seeing. If you have an ad with those terms it will show you how it is performing. This will let you know how you and your competitors are competing for that term or phrase.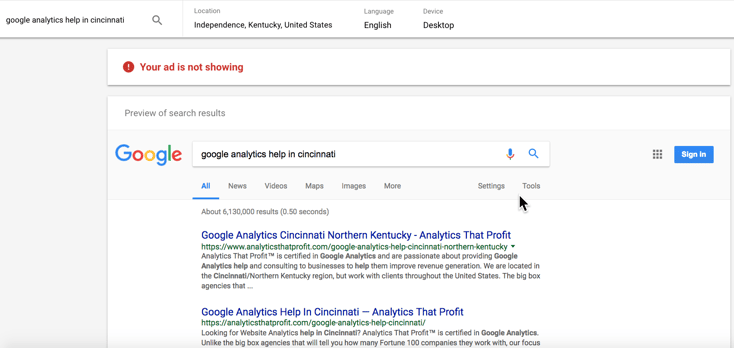 In this example I would not run a Google AdWords campaign as I am already on page 1 in Google search above my local competitors so I would look for another keyword or phrase. That being said, this is very useful tool to determine how you show in search and how ads would rank in in the Google network.
If you have read this far you have most likely combined religious terms and bodily functions into 3 letter acronym cuss words.
We get it.
Download this entire article as a PDF.
Here is how you link Google AdWords and Google Analytics:
>Open the ADMIN tab in Google Analytics

The ADMIN tab is at the bottom of your Google Analytics page.
After you click the ADMIN tab you will see this: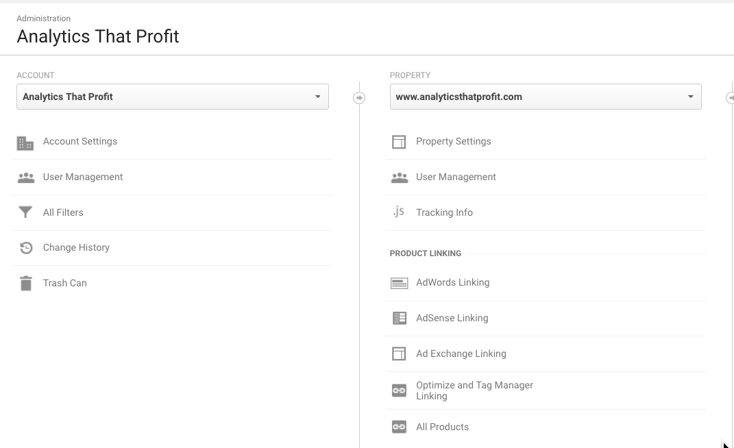 Click Adwords Linking and link them.