1 FREE tool in Google Analytics every marketing manager should use
In a perfect world you would know how many times your website pages appeared in searches and what words made you appear. While the world may not be perfect, you can know how many times you showed up in Google searches and what words got you there. There is a FREE tool in Google Analytics called Search Console.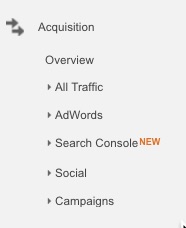 The graphic below shows how to locate Search Console in Google Analytics.
Search Console does not automatically install with Google Analytics. Installation is easy and quick.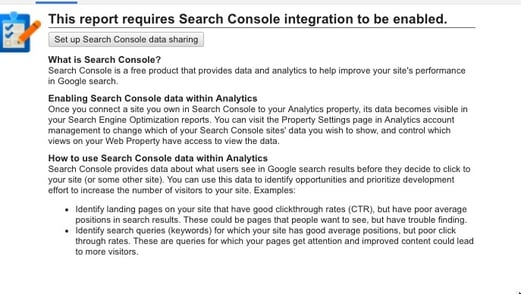 Simply click the Set up Search Console data sharing button and follow the directions.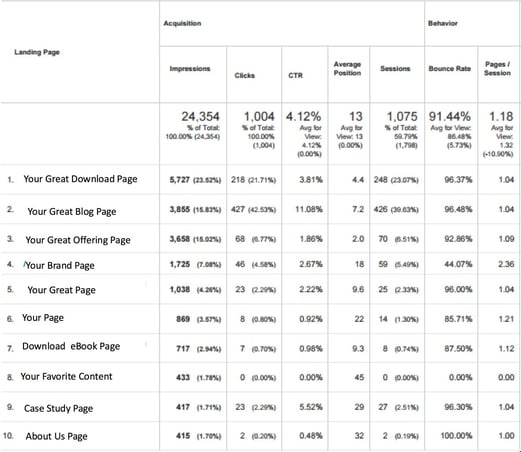 Would you click based on the description?
If not, then it is time to improve your snippet descriptions.
Click on one of the Landing Pages in the chart. It will drill down to search queries that actually triggered the impression

You can also look holistically at Search Queries by clicking Queries on the left hand menu.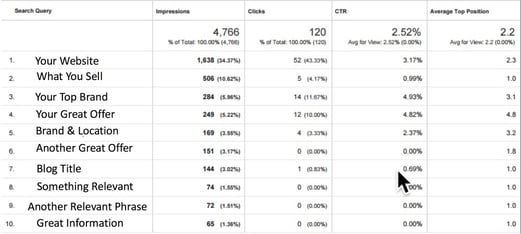 Google Analytics Search Console eliminates the "think so" and provides real data about how you are positioned and perceived in internet searches.
As shown in the chart above-
GREAT POSITION WITHOUT GREAT CONTENT(MEANINGFUL DESCRIPTORS) IS WORTHLESS!
This really begs the conversation about Designing For Conversion. It is no longer enough to shove keywords into a box to generate traffic to your website. That method of SEO is not effective!
It is about CONTENT and MEANINGFUL CONTENT that clearly articulates your offering to potential website visitors. By no means am I suggesting you completely redesign your website- see How Updating Your Website Can Destroy Your Brand. That being said, Search Console allows you to see what is working and what is not. Amplify your successes and fix your failures.