Don't you just love that feeling when you go into the garage and look for a tool and it is exactly where it is supposed to be. How about when you open the pantry, and everything is in order and you can find the spice you are looking for. Even better when you can find exactly what you need on your desk.
A well-organized work space allows you to be more efficient as you are not wasting time trying to figure out "Where did I put it? When was the last time I saw it?"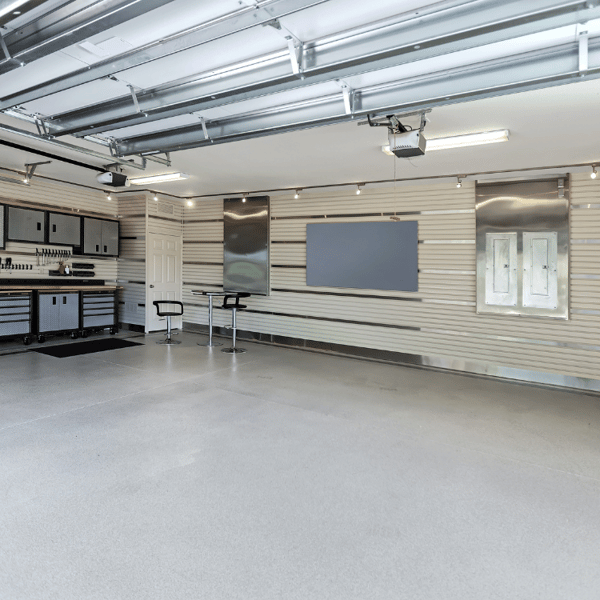 The same thing happens in marketing. That content offer would work great for this audience with some customization.
Where is it? Remember that high converting CTA last month?
Let's use it here.
Where did I save it? Have you ever spent 15 minutes looking for that great content you have already created to repurpose it?
15 minutes a day, 5 days a week, 50 weeks a year and you have spent- do the math= 15x5x50= 3,750 minutes a year looking for content that already exists.
Using 5 S For More Efficient Marketing
A fundamental concept of Lean Manufacturing is 5 S.
What is 5S? Simply put: Everything has a place and everything in its place.
5 S= Sort, Set In Order, Shine, Standardize, Sustain.
Would it make sense to use proven lean manufacturing tools in marketing? I'm in.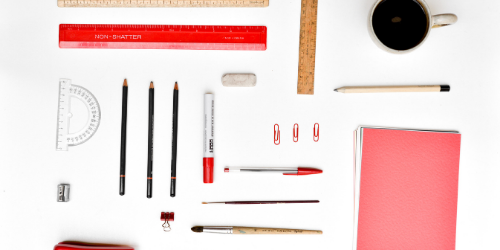 Sort - is the first step in using
5 S
A foundational element of Sort in manufacturing is to remove unneeded tools and material from the work space. It is not a big leap to see how this can help us in identifying our ideal customer through Buyer Personas. A Buyer Persona is a representation of your ideal buyer based on actual data. When you sort your ideal buyers into Buyer Personas it allows you to focus on what information that specific persona will need to help then move through the buyers journey. You are removing unneeded information in your marketing that does not apply to them. In marketing you next want to sort content for specific Buyer Personas. This is referred to as Content Mapping. Maybe this does not apply to you, but I can see myself saving 15 minutes a day by mapping content to buyer personas and the buyer journey. Thats almost 3 days a year in time saved!
HubSpot shares some excellent information in Content Mapping 101.
How does Content Mapping help your marketing efficiency?
When it comes to content, one size rarely fits all. To ensure that your company's content is effective at generating and nurturing leads, you need to deliver the right content, to the right people, at the right time. Content mapping is the process of doing just that.
With content mapping, the goal is to target content according to:
The characteristics of the person who will be consuming it (that's where buyer personas come in).
How close that person is to making a purchase (i.e. their lifecycle stage).
The use of Buyer Personas provides more efficient marketing as you focus on your ideal customer
Buyer personas are fictional, generalized representations of your ideal customers. They help you understand your customers (and prospective customers) better, and make it easier for you to tailor content to the specific needs, behaviors, and concerns of different groups.
The strongest buyer personas are based on market research as well as on insights you gather from your actual customer base (through surveys, interviews, etc.). Depending on your business, you could have as few as one or two personas, or dozens. If you're just getting started with personas, don't go crazy! You can always develop more personas later if needed.
Segmenting your ideal client into Lifecycle Stages allows you to send the right message at the right time
The buyer persona you target with your content is just one half of the content mapping equation. In addition to knowing who someone is, you need to know where they are in the buying cycle (i.e. how close they are to making a purchase). This location in the buying cycle is known as a lifecycle stage.
For the purposes of our Content Mapping Template, we're divvying up the buying cycle into three lifecycle stages: Awareness, Consideration, & Decision.
Awareness: In the awareness stage, a person has realized and expressed symptoms of a potential problem or opportunity.
Consideration:

In the consideration stage, a person has clearly defined and given a name to their problem or opportunity.

Decision:

In the decision stage, a person has defined their solution strategy, method, or approach.
By combining buyer personas with lifecycle stages, you can really hone in on specific segments of your audience and tailor content to resonate with each of those segments.
Source: HubSpot
Everything has a place and everything in its place.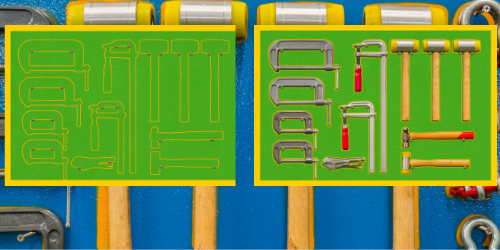 Set In Order - allows you to use
5 S for more efficient marketing
You have created the Buyer Personas. You have mapped the content. Now we need to create a structure that is scalable. This goes beyond simple file sharing. The end game is to have an easy to understand system that does not require you to dig through the weeds. This requires time and effort to develop the taxonomy and training so that everyone knows where and how files are saved. This includes your CMS- Content Management System and your DAM- Digital Asset Management systems.
Here are some very useful tips from an article published by Claravine: Why you need an enterprise marketing taxonomy [and how to build one]
Five signs your organization needs a shared marketing taxonomy
The short answer to the question 'which organizations need an enterprise-wide marketing taxonomy' is: any multi-business-unit organization that cares about analyzing the performance of experiences, campaigns, and content or wants to use the full scope of their metadata.
That being said, it may be harder to notice if you're having taxonomy-related issues internally. Here are five 'symptoms' of a taxonomy-deprived enterprise to help you make the diagnosis:
1. When information is out of sync in different systems
When analysts and data scientists attempt to produce competitive analysis or compare how different content is performing, their job becomes very difficult if the data isn't standardized. When naming and structure for placements, campaigns, assets, or channels, varies across platforms, creating reports quickly becomes a 'comparing apples to oranges' situation. If this is your experience, it's a big red flag your organization needs one singular taxonomy across business units so your analytics teams can compare equivalent forms of metadata.
2. When redundant information appears in your data set
This happens when two similar or related systems of records have different schemas. For example, if an organization had a taxonomy for a content management system (CMS) and another taxonomy in its digital asset management (DAM) platform. Those two are closely related and there is an overlap of content (and metadata about that content), but the separate naming system creates a disconnect between the data sets.
3. When your user starts experiencing problems
When you lack a unified taxonomy across marketing systems and business users, your personalization is hindered too. Improper tagging or naming of content can affect the user's experience: information in the wrong place at the wrong time for the wrong user.
4. When you observe problems with the search experience
Search is often an indicator of a deeper information problem. If you think you need a new search appliance for enterprise search, it might actually be a disconnection in the information layer.
5. When you see downstream issues in Analytics Platforms
For many brands, an early indicator of the need for a standardized taxonomy lives in their analytics platform.
Analysts see tracking codes come through that aren't associated with the proper channel or campaign. Making sense of these codes is a huge time suck for analytics teams before they can start their analysis.
Marketers are impacted by classification when incomplete tracking negatively impacts their campaign attribution.
Source: Claravine
You may want to read How Do I Know If My Marketing Is Working?
Shine - clean up your marketing using
5 S
Plain and simple, this means housekeeping. This may not apply to you, but I have seen the "misc" file become the garbage can. The system you put in place with Set In Order will require maintenance. Seriously, it requires work. I recently heard a pitch from a startup that is looking to build the framework to allow AI and machine learning do this for you, but until they launch you will need to do it yourself. There are many cloud based options for file storage. Google Drive, Dropbox, One Drive, Sharepoint as well as HubSpot offer options for small businesses. The problem is you can very quickly have thousands of files to sort through.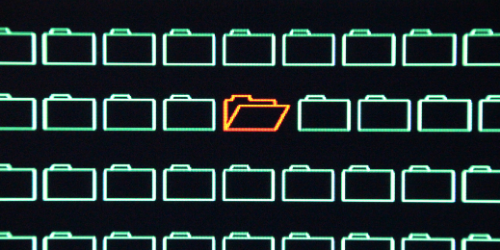 You need to have a digital asset management strategy. Brandfolder offers some useful information on What Is Digital Asset Management (DAM)?
Digital Asset Management (DAM) is a central source of truth that allows organizations to easily store, organize, find, manage, distribute, and analyze their digital content.
Here are 11 more in-depth benefits of Digital Asset Management:
Finds digital assets fast without any training
Makes asset navigation simple and intuitive
Helps avoid re-creating digital content that already exists
Prevents digital assets from going unused
Enables you to access and share files anytime, anywhere, on any device
Helps you create and communicate digital assets from one place
Makes it easy to distribute company content across multiple channels, including social media, third-party marketplaces, content management systems, and more
Maintains brand consistency
Identifies opportunities for repurposing digital assets
Analyzes how assets are performing, where they're being used, and who is using them
Enhances knowledge management strategy and ability to turn

tacit knowledge

into explicit knowledge.
Source: Brandfolder
Here are some additional ideas mentioned in Best Practices for Using the HubSpot File Manager.
Why should you keep your content organized?
Oftentimes, the benefits of file and asset management are overlooked, yet keeping your content organized will save you time by making your content easy to find. Not only will it save you time, it will improve the workflow of your organization's activities. When marketers on your team are looking for specific assets to include in a new offer or your design staff is building out new site pages, having folders that are easily navigable enables these tasks.
Folder Structure and Hierarchy
It's important to place your files into easily identifiable folders with a structure that makes sense to your employees. While HubSpot's File Manager allows you to search for a file across all folders without the need to look in the folder your originally placed it in, relying on search to find files creates issues as your organization grows and you need to quickly find a file. It's important to remember that consistency in your structure will alleviate time lost to poor asset management.
By keeping in mind your organization's workflow, you can design a system that increases productivity. The first step you can take in your file management is to use a pyramid structure and consider the high-level categories that house all your subfolders. A common mistake in building out a folder structure is using too much granularity, rather than starting out simple. Depending on your organization's needs and size, you will needed a different number of tiers of folders.
Source: HubSpot
Here are 10 Tips to Better Organize Google Drive from The Work At Home Wife.
Stick with One System
Create Folders that Make Sense to You
Use Sub-Folders
Color Code Your Folders
Use List View to Sort Quickly
Star Files
Name Your Files
Delete What You Don't Need
Pick How to Sort Your Folders and Files
Quickly Select More Than One File
You might want to download our Content Audit Template.
Standardize
The benefits of standardization
to use 5 S for more efficient marketing
Fundamentally, standardization means that your employees have an established, time-tested process to use.
When done well, standardization can decrease ambiguity and guesswork, guarantee quality, boost productivity, and increase employee morale.
Some benefits of standardization are as follows:
Improves clarity — because a standard process will eliminate the need for guesswork or extra searching
Guarantees quality — because work is done in a pre-defined, optimized way
Promotes productivity — because your employees won't need to ask around or comb documentation to get answers
Boosts employee morale — because employees can take pride in having mastered the process and refined their skills
Perfects customer service — because every ticket is handled in the best possible way
Source: Process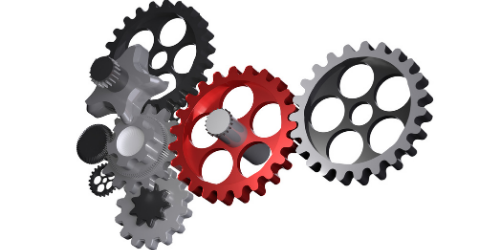 When a customer interacts with your brand via a web application, you always want them to have an experience that's intuitive as well as recognizably "you." Users want applications that look and behave in a way that they are accustomed to, and they will come to love brands that do so in a visually consistent way.
Sites like Facebook and Medium are masters of simple consistency that's immediately recognizable. When you see the buttons like, comment, and share, you immediately recognize Facebook. When you see the simple clap icon, your mind immediately is drawn to Medium.
So organizations must strive for a user experience that's fast and convenient regardless of where they interact with your brand, which builds brand equity. But even more than consistent functionality, these experiences should have a consistent look and feel across different devices, channels, and applications.
When you couple ease of use with a distinct look that defines your brand, you're able to turn casual users into all out fans.
Maintaining a standardized experience is always difficult, but especially so in larger organizations. When your enterprise has multiple teams of UX designers and developers across many applications, each with their own user interface and consumer experience, it can become extremely difficult to ensure that these experiences are harmonized across every application and channel. But the organizations that excel here often are the ones that gain a considerable competitive edge.
Here are 3 key steps in developing a modern user experience that's standardized across your enterprise.
Identify where inconsistencies exist.
Develop a design language system.
Build components that can be reused across projects.


Source: How To Standardize UX Across Your Organization
Sustain your marketing using 5S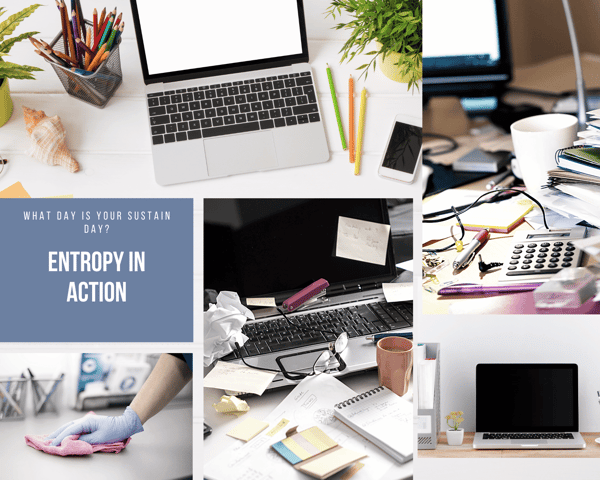 A major challenge with any change is sustaining that change. We forget about the Physics of Marketing and fall back in to the set it and forget it mode. Change has to be sustained until it is the new normal. Entropy is a fundamental principle that all things strive to be in a less ordered state.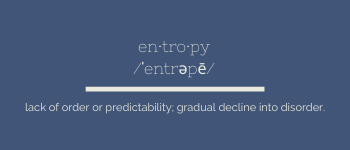 Sunday is sustain day for my personal working space. I set things back in order for the next week. No, my desk does not magically declutter itself.
So how can we sustain change in our marketing?
The use of routine audits is very helpful. We all know that links never mysteriously break on websites and content never has to be updated, right?
Some of my favorite tools include:
Google Search Console

Google Analytics

Ubersuggest

Page Speed Insights

Mobile Friendly Test

Screaming Frog

Content Audit
Let's start with Google Search Console. The Performance tool gives you a quick synopsis of your digital marketing efforts.

.
You can quickly see how you are ranking in search and Average CTR lets you know if your content is resonating with your ideal customer.
The coverage tool shows issues with your website and you can see if they fixes you made worked.

The sitemaps tool allows you to see if your website is indexed for search on the internet.

When you connect Google Search Console to Google Analytics you add depth to your understanding of your digital content and easily see areas for improvement. Looking at queries provides information on how effective your changes have been and how to improve in other areas.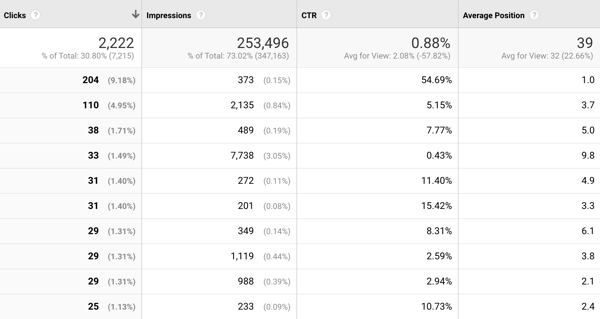 You can use the date range comparison to see if your efforts have sustained.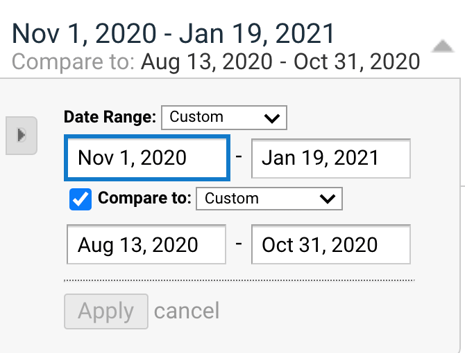 You can also compare total website traffic, Landing Page activity and any goals you have set.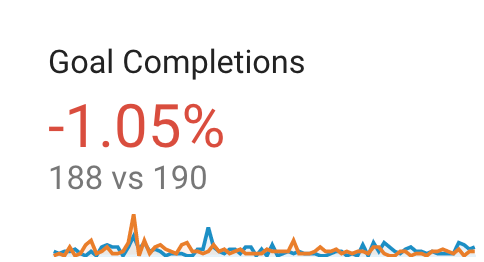 Ubersuggest combines many elements of Google Analytics and Search Console into a user friendly dashboard.

In addition, it is useful for Keyword Ideas and Competitor Comparison. It will show you areas you have improved and areas that need improvement as well as the effectiveness of your past efforts.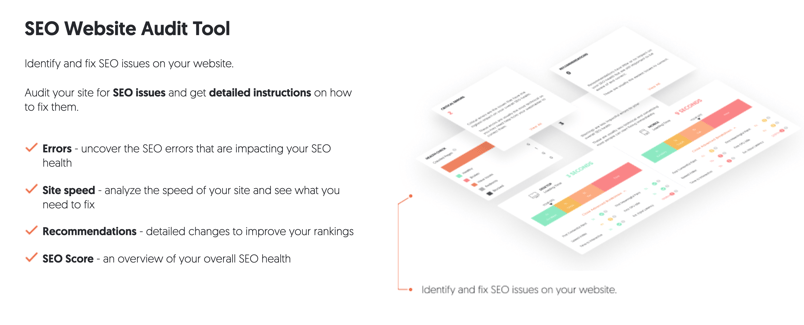 Google's Mobile Friendly tool is extremely important as more and more people are using mobiles devices to conduct searches.

Page Speed Insights will tell you if the image compressions and script changes you made to your website improved the user experience.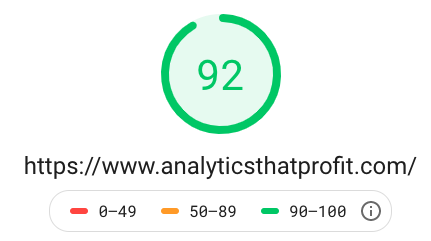 Screaming Frog is my personal favorite comprehensive tool for Technical SEO. We use the paid version and configure it with Google Analytics, Google Search Console and Page Speed Insights. Nobody likes getting that 404 error Page Not Found. You can quickly see any broken links and correct them. If you find that little gremlin that is always breaking links on websites please don't feed them!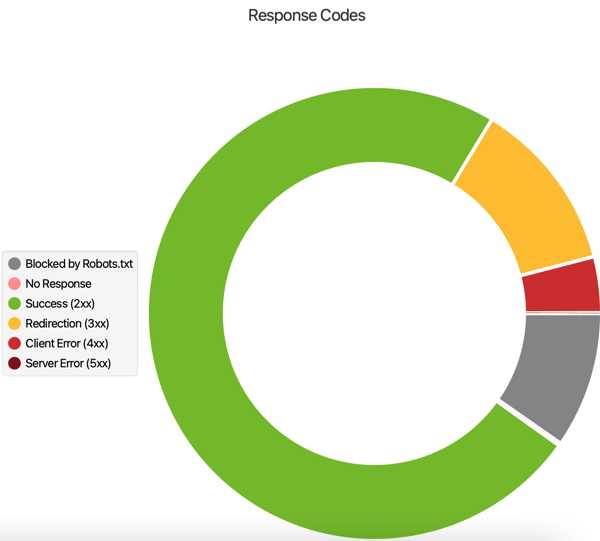 It is common for many people and departments to be involved with your digital marketing and key elements can fall through the cracks and adversely impact you efforts to sustain. Missing Meta Descriptions are a commonly overlooked opportunity to improve traffic to your website. Find these areas for improvement quickly and sustain the change.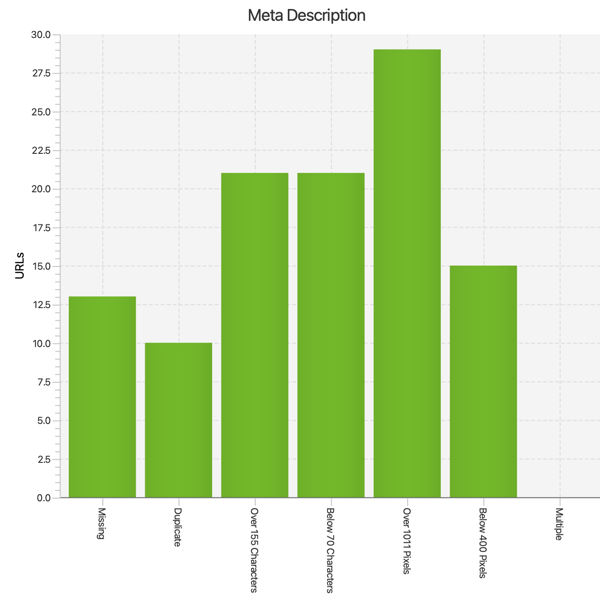 Information overload? TLDR? We get it! Sometimes You Need A Herd Of Nerds To Take Your Digital Marketing To The Next Level.