Do you feel overwhelmed by the thought of getting your website to show up in internet searches? Don't worry; it's not as complicated as it may seem! This guide will provide you with all the necessary steps you need to take to get your site ranking higher in search engine results and gaining more visibility online.
Get Familiar With SEO Basics To Improve Your Website In Internet Searches
The first step in getting your website to show up in search queries is understanding the basics of Search Engine Optimization (SEO). SEO helps ensure that your content meets the criteria that search engines like Google use to identify, understand and index it into their results.
By familiarizing yourself with some of the key elements involved, you will be able to create content and develop strategies to start improving your rankings.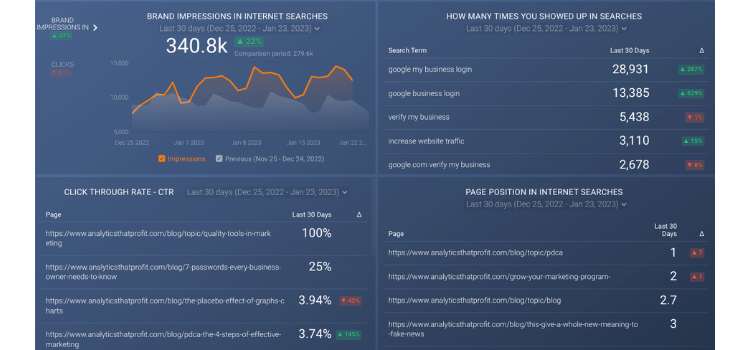 Choose a Domain Name With Brands and Keywords in Mind That Your Ideal Customer Will Use When Searching The Internet
When choosing a domain name, consider mixing in both brand and keyword elements. This will not only increase how easily users can recognize your website in search engine results, but it will also help with SEO.
Research words related to the services or products you offer and consider incorporating them into your domain name. Avoid acronyms unless your ideal customer will be searching using those exact terms.
As an example, my website could be ATP.com but who is going to search for that? I used analyticsthatprofit.com instead.
Make it easy for users to draw a connection between what they're looking for and the content on your site.
Conduct Competitor Research & Analysis
Analyzing competitors is essential in formulating an effective SEO strategy. Look at how they are using keywords in their headings and body content, any images or graphics that link to other pages on the site and high quality backlinks that lead to other sites.
Then use this information to determine which keywords would be most beneficial for you to optimize your site.
Properly conducted competitor research also helps you identify areas of improvement with regards to website architecture, user experience and content optimization.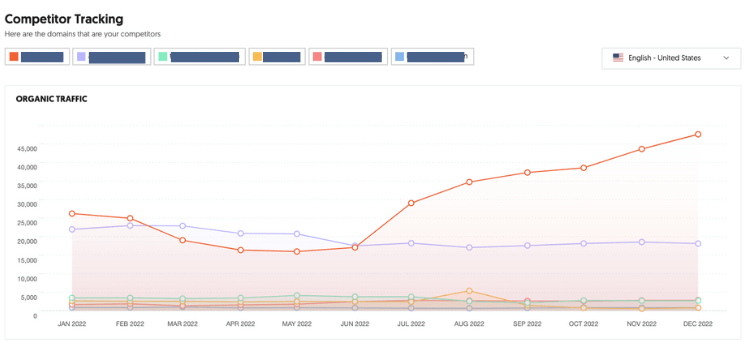 Improve Your Results In Internet Searches For Your Website By Utilizing Page Titles, Meta Descriptions & Headings That Align With How Your Ideal Customer Searches For Your Product Or Service
Optimizing your page titles, meta descriptions and headings allows search engine crawlers to easily identify what each page is about. Creating highly targeted titles, meta descriptions and headings can help your pages stand out in organic search engine results.
Additionally, add relevant keywords into the titles for better indexing and ranking. Be sure to use plain language so that readers will have a clear understanding of your page's content.
This blog post page title is Simple Steps to Help Your Website Show Up in Internet Searches and the url is www.analyticsthatprofit.com/blog/how-to-get-my-website-show-up-in-internet-searches.
Remember you can capitalize on SEO opportunities by using similar keywords in your page title and url.
Improve Your Site Speed & Make It Mobile Friendly.
In addition to optimizing page titles and descriptions, you should also focus on improving your site's speed and making it mobile-friendly.
A slow website will cause users to abandon it quickly, resulting in a high bounce rate which can negatively impact your rankings.
Also, with more people using mobile devices to search the internet, having a responsive website design is essential for great user experience and improved rankings.
Consider compressing images and videos or use web development tools and browsers like AMP to speed up load times.
Not sure how your website stacks up on mobile? Use our FREE website grader.
How to Discover What Search Terms People Use to Find Your Website
Knowing the types of words and phrases people use to find your website can be crucial to increasing traffic. With the right research techniques and tools, you can discover which keywords your users are entering into search engines and make strategic changes to maximize your website's visibility.
Discover what search terms drive traffic to your website! Here are some helpful resources on how to find out which keywords users are using to locate your site.
Utilize Website Analytic Tools
Utilization of free website analytic tools, such as Google Analytics and Google Search Console can allow you to quickly and accurately identify the types of words and phrases users use to find your website. These tools generate detailed reports that include a breakdown of the keywords used in searches that led to your website's page.
Insights from analytics can be used to refine search engine optimization strategies, launch targeted marketing initiatives, and pivot content strategy.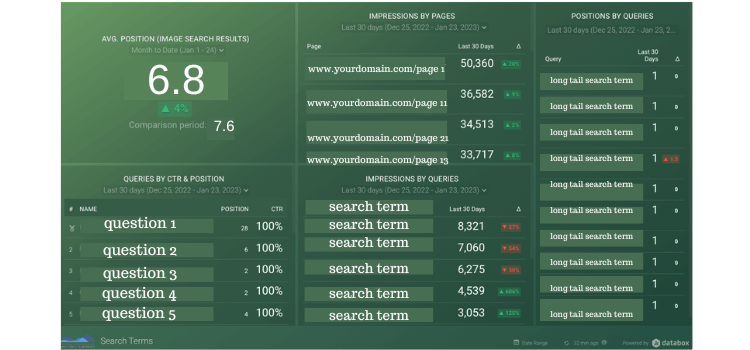 Take Advantage of Google Search Console
Google's Search Console is a free online tool that shows detailed insights on your website's search performance. It will help you track the keywords you are currently ranking for, which in turn can allow you to understand how well your site is performing with its current keyword strategy.
With the click of a button, you can even get an overview of organic search trends over time - this historical data can be used to build stronger content and develop better optimization strategies.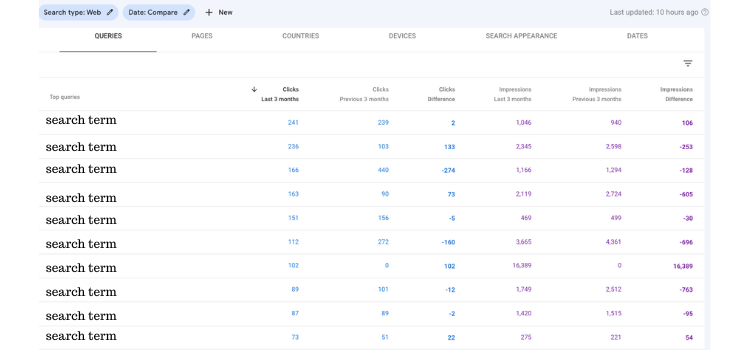 What Questions Should My Website Answer To Improve Search Results?
When you are thinking about how to get your website to show up in internet searches, it's important to consider what questions your ideal client may have.
By providing answers to your ideal customers questions on your website, you can optimize it for search engine visibility and improve the user experience. This guide will help you identify which questions to include, as well as how best to answer them.
Identify Common Customer Questions and Pain Points
When formulating a list of questions to answer on your website, start by considering the types of inquiries commonly made by customers. Are there frequently asked questions about your product or service?
What are the typical pain points experienced by potential buyers in your industry?
Knowing the most common customer queries can help you create helpful and targeted content that resonates with website visitors.
Research the Need for Your Answers Online
Before finalizing your selection of website questions, it's important to validate the need for them. Take a look at what your competitors are doing and assess how well they answer customer inquiries on their own websites.
Also comb through forums, message boards, and other online communities to find out what topics customers are talking about. This can provide invaluable insights into the types of questions that are being asked and need answering online.
Structure Questions Around Search Terms and User Intent
Once you have identified the questions and topics to include on your website, it's important to optimize them for search engine crawlers. Structure questions in a way that's natural to how users would phrase it.
For example, if you are optimizing a web page from a FAQ page about "What is SEO?", consider phrasing the question "What is search engine optimization?" This will make your content more search-engine friendly and result in higher rankings for relevant terms.
Optimize Your Content with Proper Keyword Targeting
Proper keyword targeting is essential for optimizing your content to appear in search engine results. Before you start writing your answers, use a keyword research tool like Google Keyword Planner to choose related keywords and phrases that best describe the topic or searches that people are looking for on Google.
Use these words within the body of your page, titles, meta descriptions and URLs, to ensure that your website is optimized with relevant terms, making it easier for crawlers to find and display your content.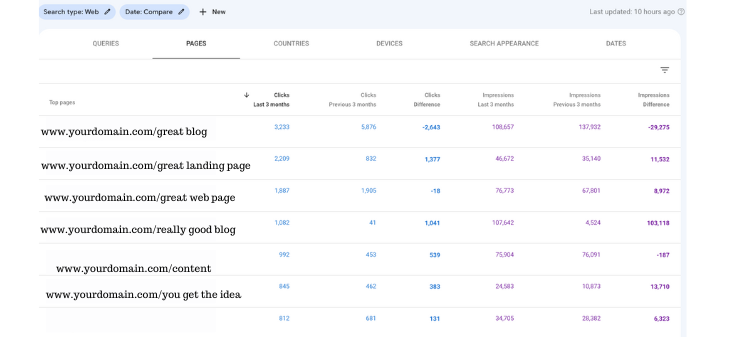 Monitor Engagement Rates to Identify Top-Performing Content
It's important to track the level of engagement that your content receives to understand what topics are resonating with your audience.
Monitor metrics to identify top-performing pieces of content, then consider using a similar approach for related questions or topics that you answer on your website.
Additionally, pay attention to trends in search results, as this can provide insight into potential questions or content areas you could address for your website visitors.
The Stages of the Buyer's Journey for Your Business
Previous Post
5 Reasons Your Business Should Avoid Google Ads
Next Post