Does Bing Matter For SEO In 2022?
Bing is nowhere near as famous as Google for searches. Although Bing gets a ton of traffic, Google is a near-monopoly in search, capturing over 92% of worldwide search query volume.

Bing may have fewer searches per month than Google, but the total still adds to 1.2 billion. That means plenty of genuine opportunities for small businesses that focus on sending Bing traffic to high-conversion landing pages exist.
In addition, although there may be fewer searchers on Bing, they are looking to spend money, like those using Google. Therefore, any traffic that your business can capture from Bing will bring additional revenues.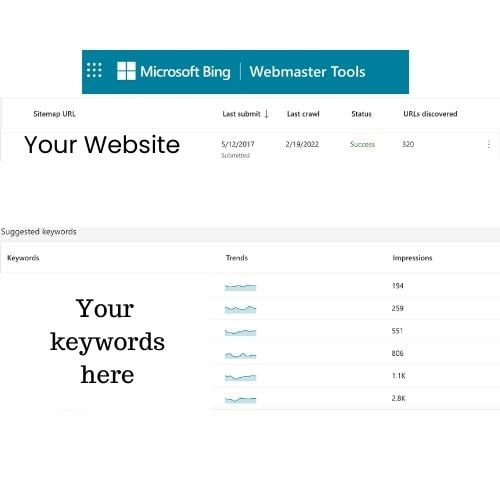 Bing SEO Is Similar to Optimizing for Google
SEO for Bing is very similar to SEO for Google. However, a significant difference is that keyword modifiers tend to have higher volumes on Bing. For example, "near me" is a modifier with a higher volume on Bing. So when optimizing your site for the search engines, it's important to research which modifiers have higher importance on Bing and then make sure your site is optimized to capture that traffic.
Start with keyword research that accounts for searcher intent.

Focus on buying intent keyword phrases.

Send traffic to highly-optimized landing pages that sell prospects.

Follow up with those who showed interest using an email sequence.

Turn visitors into customers and expand the reach of your Bing marketing to include paid ads once you have established the site's baseline conversion rate.

Including Bing Increases Conversions
In 2022, Bing will still be an essential part of any small business SEO strategy. While the market share may not be as large as for Google, they are still players! And with an increasing emphasis on voice search, it's essential to make sure your site is optimized for Bing to reach those customers using the search engine.
Following the same principles for Google will generally be enough to capture Bing traffic. That means the average small business should always focus on fundamental techniques that attract topical backlinks for important content. Over time, as your domain acquires more positive signals, rankings will rise in all major search engines, including Bing.
Search engine optimization requires a holistic, long-term approach to strengthening your domain's quality signals. That means many social media mentions, positive online reviews, and authoritative inbound links. When your site has enough of these various pieces in place, on-page optimization and careful keyword research is all it takes to attract conversion traffic. Of course, Bing searchers are likely to convert depending on their query intent, so even small amounts of traffic from that search engine are bound to help.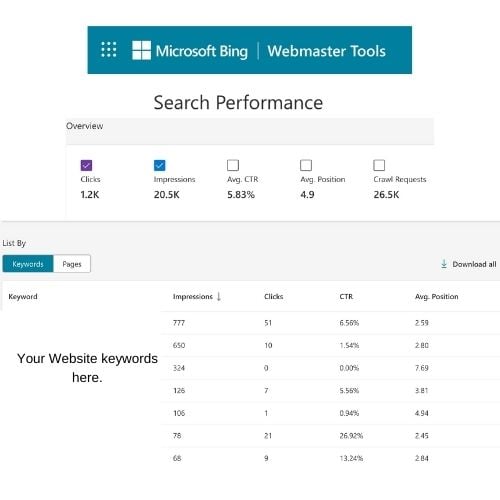 All Traffic Helps
The only way for people to convert from your website is to visit. All traffic is helpful for a local business looking to build name recognition and make more sales. Bing, like Google, is constantly evolving. As the established second major player in the U.S. market, Bing SEO is worthwhile.
Depending on your industry and niche, Bing visitors may even convert higher than those from Google. The best bet is to get as much as possible from all search engines to ensure steady growth.
Not sure if your website is being seen by Bing?