The Home Run In Small Business Marketing
I am very fortunate to attend many gatherings with small business owners and when it comes to internet marketing it seems many are looking for the home run.
If you have ever been to a baseball game, you know how exciting it is to see a home run. The anticipation as it reaches the fence. I have actually yelled at a baseball to go over the fence. It is exhilarating. Marketing can be the same way. You want your investment in marketing to knock it out of the park. You want a home run.
Baseball is overflowing with data and statistical analysis.
Home runs are not a clear indicator of winning percentage in baseball.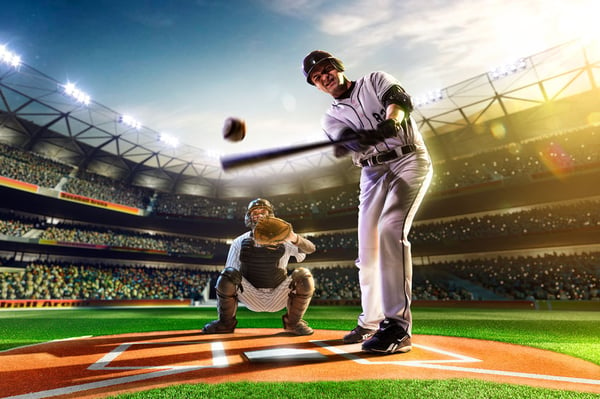 Source: https://www.beyondtheboxscore.com/2016/9/9/12842846/home-runs-wins-correlation-2016
Baseball games are won with singles, not home runs.
The same is true with small business marketing. Seeing a huge increase in website visitors, email subscriptions, form submissions is exciting. Then you analyze the data.
How many became customers?

What is their Life Time Value?

What is the ROI on marketing spend?
A huge leap in one metric causes momentary exhilaration. Don't misunderstand me. If you see a micro success, analyze it and find out why and duplicate it. You may want to read Are You Using Data To make Marketing Decisions? for a more detailed discussion.
While it is more exciting to get a home run, the reality is incremental success-singles-are a much better indicator of the effectiveness of your marketing.
We say it on almost all of our web pages:
We don't play the feel good game and tell you about Impressions, Likes and Clicks.
IF YOU ARE LOOKING FOR MORE THAN A ONE TIME FIX, THEN WE'RE A GOOD FIT.
You may want to visit our Marketing Strategy page for more helpful tips and tricks.