Important Email Metrics for Small Business in 2022
Taking a multipronged approach to email marketing can be daunting for small business owners, who have to wear many hats and could be working with limited time or resources to devote to this channel. But email should not be ignored, as it can be a powerful tool for driving revenue and engagement.
Whether just getting started with email marketing or looking to refine your strategy, it's crucial to track the right metrics to gauge your success and ROI. Here are four FIVE essential email metrics that every small business should be monitoring in 2022:
Email Deliverability Rate
Email deliverability rate measures how successful you are at getting your emails delivered to subscribers' inboxes. A high deliverability rate is crucial for ensuring that your audience sees your messages, so watching this metric is essential.

Several factors can impact your deliverability rate, including spam filters, bounced emails, and unsubscribed. To improve your deliverability rate, focus on building a clean email list. Additionally, use a reputable email service provider and always follow the best practices for email deliverability.
Email Open Rate
Your email open rate measures how many people who receive your email open it. A high open rate indicates that your subject lines are effective and that your subscribers are interested in your content.
Email tools like Mailchimp and HubSpot will provide you with meaningful metrics and industry benchmarks.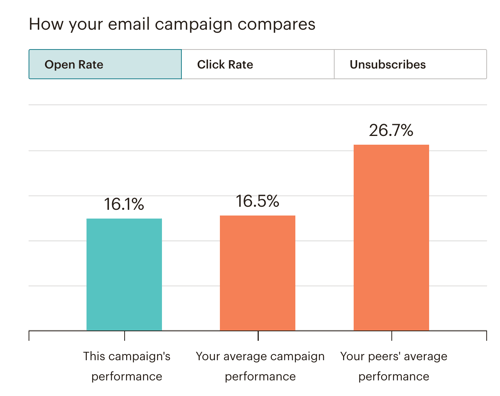 Several factors can impact your open rate, including the time and day you send your email, the frequency of your emails, and the length of your subject line. To improve your open rate, you should focus on writing effective subject lines, segmenting your list, and sending your emails at optimal times.
Email Click-Through Rate
Your email click-through rate tracks how many people open your email and click on at least one link. A high click-through rate indicates that your email content is relevant and engaging.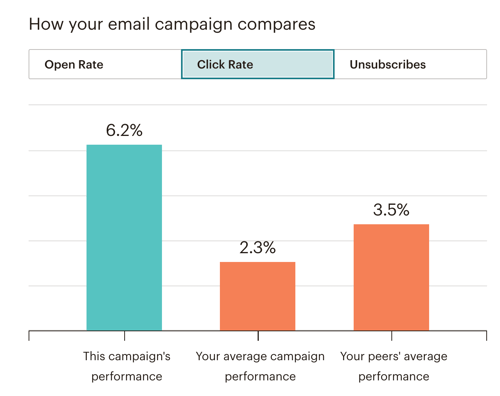 Content quality, the relevance of your offer, and the design of your email can all impact click-through rates. To improve, you should focus on creating well-written and relevant content, using engaging visuals, and providing clear "calls to action" that make it easy for readers to learn more about your offer.
Email Unsubscribe Rate
The unsubscribe rate measures how many people who receive your email decide to unsubscribe. A high unsubscribe rate could indicate that your content is not relevant or engaging or that you are sending too many emails.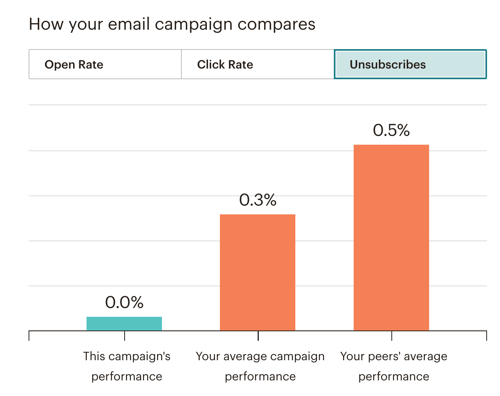 Several factors can impact your unsubscribe rate, including the quality of your content, the frequency of your emails, and the relevance of your offers. To improve your unsubscribe rate, you should create well-written and relevant content, segment your list, and send your emails at the right frequency.
Email Bounce Rate
Email marketing databases naturally degrade by about 22.5% every year!
Source: HubSpot
Contacts move from company to company and their emails change. Companies rebrand and/or change email domains and this increases bounce rates. You need to pay close attention to hard bounces and determine the cause. LibkedIn is a great tool to use to see if someone has changed companies.

Email marketing is an excellent method to drive revenue and engagement for your small business, but it's critical to track the metrics to gauge your success. We really like the email health breakdown from HubSpot.



If you could use a hand in developing an Email marketing solution to help your small business succeed in 2022, let's talk! Our experienced and helpful digital marketing experts are happy to answer any questions you may have about launching a successful email marketing campaign.