What is Inbound Marketing?
The internet has leveled the playing field for competition among small and large companies. Potential customers use the internet to research companies long before they contact them directly. Inbound marketing is customer centric not seller centric.
Inbound Marketing can be summarized in 4 steps:
ATTRACT POTENTIAL CUSTOMERS

CONVERT THEM INTO LEADS

CLOSE LEADS INTO CUSTOMERS

DELIGHT CUSTOMERS INTO EVANGELISTS FOR YOUR PRODUCTS/SERVICES
The Inbound Marketing approach is all about designing your website for conversion by providing valuable content that your ideal customer actually wants and is willing to provide information in exchange for that content.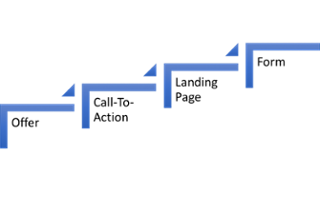 Once potential customers provide information you must nurture that relationship with offers that add value to the relationship. Gone are the days of canned emails and generic white papers. Segmentation of your leads into specific buyer profiles is critical to identify the offers/information that is specific to their buying process. Leads will continue the buyers journey if and only if you establish brand trust and credibility with your offers.
You have nurtured the relationship so they become a customer. Now What? Your competitors want your customers as much as you want them. Remarkable content offers must be made to existing customers to keep them.
HOW DO WE HELP YOU With Inbound Marketing?
Analytics That Profit takes a very deep dive into your analytics to provide you with meanigful business intelligence to identify what is working and what is not. It is not about Impressions, Clicks or Likes. It is about conversion and revenue generation. Examples of business intelligence we provide:
WEBSITE CONTENT ANALYSIS

SEO ANALYSIS

BLOG- CREATION & PROMOTION

SOCIAL MEDIA CONTENT CREATION & PROMOTION

CONTENT OFFER CREATION & PROMOTION

LANDING PAGE CREATION

FORM CREATION
WORKFLOWS

CONVERSION ANALYSIS

KEYWORD ANALYSIS & RECOMMENDATIONS

WEBSITE CONTENT CREATION

WEBSITE HEAT MAPPING TO BETTER UNDERSTAND USER EXPERIENCE
Your business invests money in online marketing but you aren't sure if that marketing is generating revenue. Everyone tells you that clicks mean success, but what your business really needs is more customers. At the end of the day, you just want your online marketing to do what it is supposed to do and grow your business!