It isn't fair!
You have a great company and remarkable staff and yet your competitors are getting the RFQs that are rightfully yours.
Every month that sales remain stagnant you can't reinvest in your business for it to grow.
You have been meaning to update your website.
You have been wondering if maybe social media could help.
It's time to get off the bench and take control of your digital marketing.
It seems overwhelming.
Where do you start?
Analytics That Profit does the work for you.
Identify Your Ideal Customer.

Create Marketing Content that Connects You with Your Ideal Customer.

Refresh Your Website So It Is Easy To Do Business with You.

Promote Your Brand on Social Media to Connect You with Your Ideal Client.
We help our clients by conducting a deep analysis of their website analytics to see what is really going on — is their website just getting clicks or are those clicks real customers?
We don't play the feel good game and tell you about Impressions, Likes and Clicks and bore you with pretty charts that are not tied to revenue generation.
As a result, our clients are able to measure the results of their marketing and make intelligent business decisions that result in higher revenues.
IF YOU ARE LOOKING FOR MORE THAN A ONE-TIME FIX, THEN WE'RE A GOOD FIT.
A note from our founder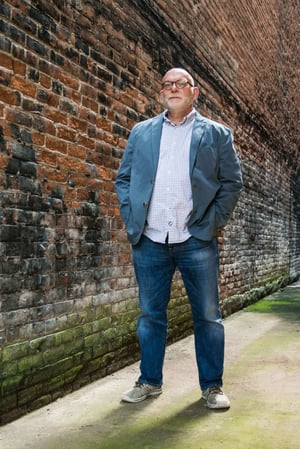 My business operated under ISO 9001 and ISO 14001.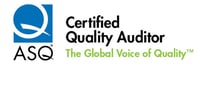 Yes, those are my quality certifications and I keep them up to date through recertification..
I was worried about payroll. I was concerned about the new competition I saw in the marketplace and on the internet. I was upset about some negative reviews.
And I was really angry that the people I was paying to manage marketing for my company couldn't answer these three simple questions:
1. WHEN SOMEONE CLICKED ON MY SITE, DID THEY BECOME A CUSTOMER?
2. HOW MUCH DID IT COST FOR ME TO ACQUIRE A NEW CUSTOMER?
3. WHY DIDN'T MY WEBSITE APPEAR ON THE FIRST PAGE OF GOOGLE?

I asked and asked…and asked again. But all I got were smoke and mirrors. It was obvious to me that these "marketing" people didn't understand business. And moreover, didn't have a clue to what was important to me as a business owner.
So I fired them. And I became my company's in-house marketing agency.
I realize it's unusual for a business owner to manage his company's marketing. But my degree in Chemical Physics and my background in quality make me a nerd. I was a geek before anyone knew what that meant.
So, the first thing I did was take the exam to become certified in Google Analytics. I then discovered I could measure:
WHICH CLICKS LEAD TO CONVERSIONS

THE COST OF ACQUISITION OF EACH NEW CUSTOMER

WHICH LEADS COME FROM GOOGLE
Then I dug in and got more certifications (see the list below). I implemented a marketing strategy that made my company the most visible in its category and my online leads proved it.
A few years later, I sold my business for a nice profit and launched Analytics That Profit. My commitment now is to help other business owners see the kind of success I had by employing results-driven online marketing.
So…
IF YOU'RE FRUSTRATED WITH YOUR MARKETING TEAM (OR DON'T HAVE ONE)

IF YOU'RE READY TO OUT-GUN YOUR COMPETITORS ONLINE

IF YOU NEED RESULTS INSTEAD OF A LOT OF TECHY-TALK
Then we're the right agency for you. We're focused on results. I'll repeat that…
WE'RE FOCUSED ON RESULTS
WE'LL MAKE YOU VISIBLE TO THE RIGHT PEOPLE AT THE RIGHT TIME

WE'LL GET THE PHONE TO RING

WE'LL HELP YOU MAKE MORE MONEY
We speak your language. Let's talk.
Phil Wiseman
Founder, Analytics That Profit
Our Proven Process
Sometimes you need a herd of nerds to take your digital marketing to the next level.
Technical SEO
Start with a Technical SEO audit of your website to understand what search engines think about your website.
Put the Nerds to Work
Fix all the issues that are holding you back in search results and make sure Google Analytics is installed correctly so we can gather data.
#herdofnerds
Ideal Customer
Work with you to clearly define your ideal customer and develop Buyer Personas.
Customer Journey Mao
Clearly define the customer experience. Identify any friction points and align deliverables.
Content Audit
Identify content that aligns with the customer journey and identify any gaps
Off Page SEO
Determine what platforms outside of your website that will help you connect with your ideal customer.
Strategy
Develop a plan that aligns with the information gathered from the previous steps, implement the plan and measure for effect.
PDCA
Plan.
Do.
Check.
Act.
This starts the cycle of continuous improvement.
.