Analytics That Profit™: Case Study
Google Adwords: Cost Per Click (CPC) reduction of 10%
A business-to-business (B2B) professional services provider was happy with their Google AdWords campaign. Their click-through rate and cost were below benchmarks for peer companies, and they had identified their request for quote (RFQ) as a conversion goal. But they were left wondering, "What is left to improve?"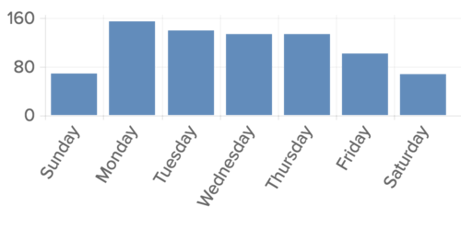 DAY OF WEEK — CONVERTED CLICKS
An analysis of their time of day and day of week conversions revealed that not every day and not every time of day converted equally. The graphs to the right and below represent standard weekly averages of converted clicks for the day of the week and typical daily averages of converted clicks for the time of day. (Hover over the graphs for exact numbers of converted clicks).
TIME OF DAY — CONVERTED CLICKS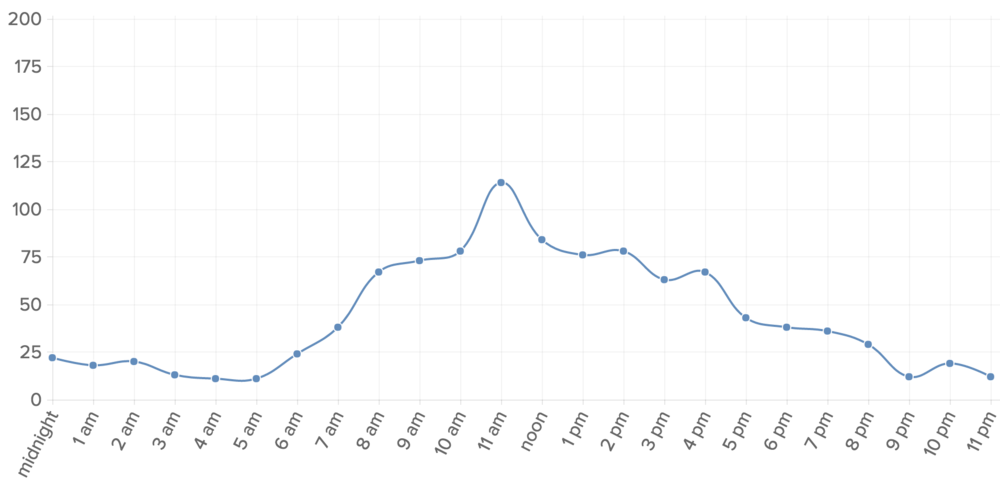 To figure out who was looking at the business' current ad, and if they were potential customers, we performed a review of the search terms that brought people to it. The data showed that the ads were being clicked by individuals looking for information about a particular device that wasn't relevant to any of our client's product offerings. We added these search terms as negative keywords to prevent future clicks that would not lead to revenue generation.
We also found that while this client also only offered regional services, nothing worldwide or even nationwide, their ads were being clicked on by individuals outside of their service area. This resulted in our client spending dollars on clicks that had no potential to generate future revenue. We adjusted their advertising campaigns to focus only on the geographic locations within our client's service area, eliminating overspending on cost per click.
AVERAGE COST PER CLICK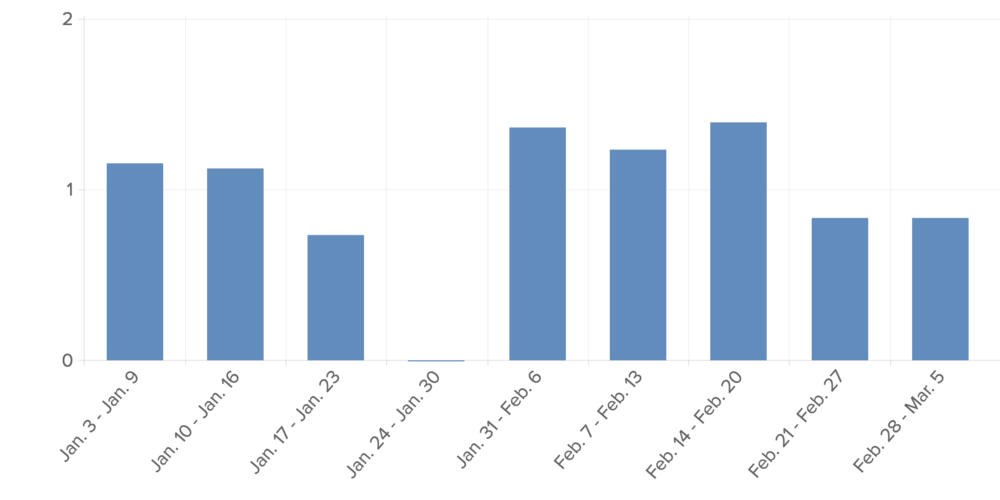 Cost per click in dollars
"In a nine week period we increased the client's goal conversion rate from the single digits to 25%
As indicated in the graphic above we were able to reduce our client's cost per click significantly. Additionally, in this nine week period we increased those asking for a quote (goal conversion rate) from the single digits to 25%. This client's experience is just one example of how data driven decision making can lead to doubling your advertising bottom line!