IMAGE CALL-TO-ACTION
An image call-to-action is an effective way to show a lead exactly what they will receive when they click the offer. The image to the left makes it clear you will receive a step-by-step- guide. You can get as creative as you want with image based call-to-action's. This is very useful if your ideal customer can relate to specific product or service images.

Pro Tip- Make your phone number clickable for mobile devices.
Check out this example from The Geiler Company.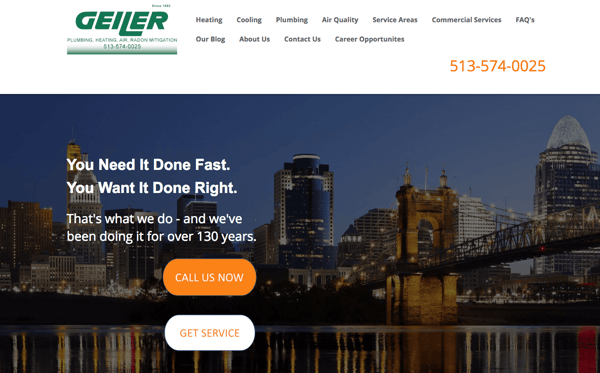 Notice how their phone number stands out and they also have made the Call Us Now button a clickable link.
Does this sound familiar?
Your business invests money in online marketing but you aren't sure if that marketing is generating revenue. Everyone tells you that clicks mean success, but what your business really needs is more customers. At the end of the day, you just want your online marketing to do what it is supposed to do and grow your business!
You Want More Leads.
We'll Help You Get Them And Close Them.